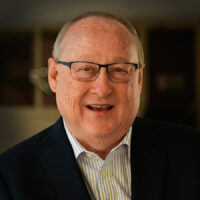 GM | CFO | VP Corporate Controller | VP Finance
Industries
Paul is an accomplished finance and accounting professional with 35+ years of senior-level executive and operational experience in both public and private companies. He is adept at managing large and small organizations and projects as a leader, coach, and problem solver. Paul's experience includes high growth, start-up environments, turn around opportunities, large corporate structures, and smaller family-owned organizations.
Specialties and Background
Paul's extensive experience includes financial planning, forecasting, accounting operations, reporting, working capital management, treasury and banking relations, strategic planning, internal control development, and inventory management. He is also expert in cost accounting, and human resource management. He has been successful in systems implementations and merger and acquisition activities. Paul's M&A experience includes six successful acquisitions and three business sales ranging in size from $2.5 billion to less than $10 million.
Paul has been described as an influential business advisor by his peers and is motivated to help others at all levels of an organization. Paul has held roles as CFO, Vice President-Finance, Vice President and Corporate Controller, Controller, Plant Controller and General Manager. His experience has been gained in industries including manufacturing, distribution, tech service, foodservice equipment and farmer owned cooperatives. Paul has held positions with Land O Lakes, Heileman/Metz Baking Company, International Multifoods, Vistar, The Schwan Food Company, Mile High Foods, and Taylor of the Rockies. Most recently Paul served as a Fractional CFO for an assisted living facility and a snack food company.
Education
Paul holds a Bachelor of Science degree from St. Cloud State University and attended the University of St. Thomas's MBA program. He is a member of Financial Executives International and has been an adjunct member of the Minnesota Society of CPA's.
Interests
Paul and his wife, Pegi, live in Highlands Ranch, Colorado and he enjoys family, traveling and golf. He has been active in his church and The Knights of Columbus and has volunteered with the United Way.