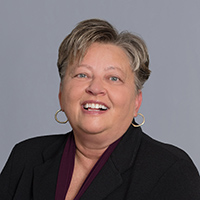 CFO | CAO | M&A
Principal
Industries
Shannon spent the first 20 years of her career working for Fortune 500 & other large companies.  Medtronic, ThermoFisher Scientific and Arrow Electronics were a few of them.  Shannon learned the rigors of an FDA regulated medical device industry at Medtronic and about driving global product launches at ThermoFisher Scientific where she had a $400M global business manufacturing and selling capital equipment.
Early in her career Shannon lived in Europe, driving process improvement in factories in several countries and working on the startup of a joint venture with a Dutch company.  Later she spent 3 years in Singapore as part of a leadership team executing a turnaround of the Asia Pacific region for a global specialty coatings manufacturer.  Shannon owned all supply chain, finance, human resources and distribution activities for the region.
More recently Shannon was CFO of 2 startups, the first one in the Drone space, the 2nd for a Company manufacturing a product for Water Conservation and sold to big box stores as a fixture in their Garden Centers.
Specialties and Background
Shannon loves turnarounds and migrated, even in large companies, to all the problem areas.  Turning around a $4B acquisition meant resolving collection issues with Insurance receivables, working with the VP of Sales on building metrics and reporting on them for the sales team,  This turnaround also required executing finance and accounting process improvements to complete the month end and quarterly close in 3 business days for reporting to HQ.
Through 2 startups Shannon created applicable KPI's as well as customized cash flow reporting unique to the needs of the business.  Evaluating the supply chain and changing vendors where needed as well as working with sales teams to set pricing and evaluate market share.  Shannon is an action oriented executive and loves learning about new business models and evaluating the best way to make a business successful.
Education
Shannon is a CPA (MN) and MBA, starting her career at PriceWaterhouseCoopers after finishing her undergraduate degree at North Dakota State University.  Later she completed the full time MBA program at IMD in Switzerland.
Interests
Shannon has traveled to many countries and still enjoys periodic travel to visit friends around the world.  Her other love is all things Football – following her North Dakota State Bison on their 8 FCS National Championships through the last decade.