When you don't have the bandwidth to take care of your most pressing enterprise concerns, we are there for you.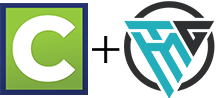 C Squared Solutions and Minerva Group Complete Financial Services:
C Squared Solutions provides complete accounting and finance services from CFO down to bookkeeping. C Squared provides CFOs while our partnership with the Minerva Group provides controllers, accountants and bookkeepers. Through this partnership, we can provide complete turnkey financial services.
C2's Powerful Discovery-Driven Process
Our Process In Action Delivers
• Full Service Accounting - CFO, Controller, Accountant, Tax Filing, Bookkeeping

• Financial Modeling for "Whatiffing" your strategy options

• M&A support on both buy and sell sides. We provide analytics, planning, and data clean up for transactions

• Monetizing strategies through detailed implementation plans

• Mentoring staff to improve operational and analytical skills

• Design dashboards, KPIs, and other metrics for improved profitability

• Budgeting and forecasting to thoroughly define your financial plan

• Hands on operating and financial skills to parachute in and cover key leadership absences
Want to See Our Process in Action?