C Squared is a collaborative, credentialed and deeply experienced team of CEOs, COOs, CFOs & CHROs who have come together to form a more powerful C-Suite of support for business owners, investors, CEOs, presidents, and boards. We are here to be your "extra bandwidth" to handle your most complex and pressing concerns.
LET US HELP YOU TAKE CARE OF THESE BUSINESS CONCERNS.
Interim COO, Process Improvement, Disciplined Execution,& Systems/methods Improvement, Strategy Implementation, Accounting Systems, Performance Measurement, Project Management, Employee Engagement, Leadership Training
Interim CFO, Forecasts Budgets, Capital Plans, Cash Management, Bank Relationship, Modeling, M&A, Due Diligence, Process Analysis, Audit Readiness
Goals & Objectives, "The Big Why", Target Markets, Competitive Positioning, Interim CEO, New Products, Culture, Idea-Driven Growth
Talent Management, Management Alignment, Communication, Change Management, Right People in the Right Seats
Succession/Legacy, Exit Plan, Retirement, Estate Plan, Value Creation, Employee Commitment
C2'S POWERFUL DISCOVERY-DRIVEN PROCESS
Uncovering Hidden Recurring Challenges and Missed Opportunities In Order to Accelerate Growth, Profitability and Value.
Our Discovery-Driven Process examines your company holistically to provide a 360-degree view of your hidden challenges and missing opportunities that cause your concerns. This leads to solutions, priorities and correcting steps. We are paid for what we get done and the problems we fix. Challenges and missed opportunities most often found include: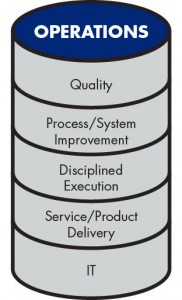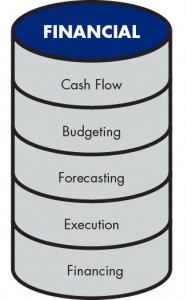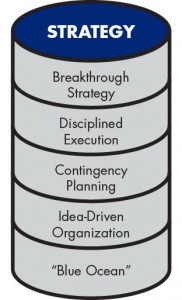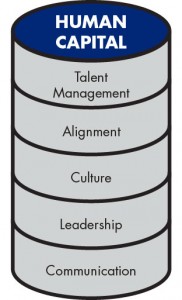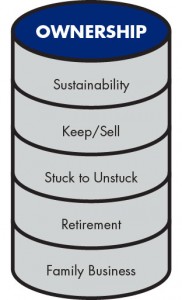 C2 offers a higher-powered way of thinking and acting in the marketplace to help you accelerate growth, profitability and enterprise value. To let you sample our uncommon, higher powered thinking we conduct Workshops in the following areas focusing on real-world, pragmatic, operational issues. Contact us for our upcoming Workshop topics, locations, dates & times.
Operations Thinking  |  Financial Thinking  |  Strategic Thinking  |  Human Capital Thinking  |  Ownership Thinking
OPERATIONS
CASE HISTORY
Led an Equipment Manufacturer to a Swift and Effective ERP System Selection
Client Problem: The current processes were adding thousands of dollars to production costs in a market where customers go to the lowest price.
Client comment: "C Squared got us focused and helped us with key steps in getting the project moving quickly. Their no nonsense approach was refreshing"
What C Squared did: A C Squared Partner managed the project to select a new ERP system to run their entire operations and developed a detailed system conversion plan for implementation. The system needed to provide detailed information to engineering, purchasing, shop floor and accounting departments on a real-time basis. Cost and time delays on the project were critical and manufacturing production could not slow down during conversions. Our team developed the requirements, established consensus priorities and established weighted selection criteria.
FINANCIAL
CASE HISTORIES
Reduced Tax Burden for Dot Com Company by Closing Sale in Just Six Weeks
Client Problem: If sale not closed by yearend, tax burden increases on the sale of millions of dollars.
Client comment: "We are not aware of any other firm that could have met these project requirements"
What C Squared did: A C Squared Partner managed the support for the sale of a dot-com company to a public company buyer in just six weeks to meet the seller's tax driven close date. We planned and implemented the work needed to meet the requirements of all parties. Our team lined up an audit firm, restated three years of financial statements to GAAP, and provided complete work papers to the auditors and the buyer's due diligence team. In doing so, the team analyzed operating systems, reviewed tax records and led all parties to common understanding of the information. The transaction closed on time while the seller was vacationing outside the US.
A Growing Contract Manufacturing Company Has Significant Cash Shortages
Client Problem: The lack of cash was causing inventory shortages which delayed production and shipments causing clients to go elsewhere.
What C Squared did: The client operates in a low margin, high mix, medium volume industry where management of working capital is critical.  C Squared implemented an effective weekly cash forecasting process and model, replacing the existing ad-hoc system, which allowed management to see the short and longer term impact of their purchasing strategy. C Squared worked with operations to shorten lead-times being used to bring materials in-house and worked with suppliers to hold inventory for consolidation prior to shipment.  C Squared worked with management to select a new integrated ERP system to be implemented.
Multi-state Real Estate Investment Firm with Cash Flow Forecasting Issues
Client Problem: Client was absorbing unneeded duplicate costs and delayed projects due to lack of information
What C Squared did: A C Squared Partner analyzed their current budgeting process and broke it into months and line items. He then established monthly budget variance analysis that discovered where the company needed to make changes. In addition, the new processes allowed the reforecasting of the remainder of the year which improved tax planning. We helped the client hire a permanent CFO to continue the new processes.
STRATEGY
CASE HISTORY
Saving a Solar Sales Company About to Lose Their Largest Client
Client Problem: Client had to change business model or go out of business
What C Squared did: A C Squared Partner developed cash flow forecasting, new pricing and cost of sales models based on the new business strategy. We established new banking relationships to acquire working capital for the change in the business model. The operations/accounting processes were analyzed and revamped to accommodate a revised company. The C Squared Partner took over many day to day management responsibilities so the client management team could concentrate on their new responsibilities.
HUMAN CAPITAL
CASE HISTORY
Partnership that needed repairing and a transition plan for leadership
Client Problem: The two owners were excellent technicians that had built a profitable company and had outgrown their people and organizational structure. They had excellent products and a widely recognized and respected brand.
How C Squared helped: Originally brought in to implement Ownership Thinking™, a C Squared Partner took the time to listen to the owners and discovered that they lacked sound fundamental business structures. The first action item was to create a Leadership Team. Next C Squared and the owners crafted a Vivid Vision and started to get buy-in from all employees. It was further understood that strategic planning was also lacking. As a result, a strategic plan through Strategy Mapping was implemented that welded together strategy and disciplined execution. All employees were engaged in formulating and participating in the execution of the plan. Partnership issues were resolved and the team started to work together and communicate effectively once again. One partner decided he did not want to serve as CEO or work in the business day-to-day and the other partner did not want to fulfill that role. Thus, the C Squared partner assisted the process of identifying, interviewing and selecting the successor CEO. The company is experiencing 25% revenue growth while maintaining profit margins.
OWNERSHIP
CASE HISTORY
New Analysis That Kills Losing Operations in a Services Company
Client Problem: They needed to improve profit margins to attract capital for acquisitions.
Client comment: "C Squared Solutions helped us develop strategy and analyze market dynamics. In the end, they also helped us focus on the things which would make us grow faster"
What C Squared did: A C Squared Partner was asked to help a multi-state apartment services company to analyze systems, review profitability and assist in finding acquisitions of competitors. Several processes and operating units were analyzed and changes made to reduce costs, utilize new technologies, and expand capacity of existing staff. Staffing in several areas were changed dramatically to reduce costs and add new skills. C Squared introduced the company to an investment bank to support the M&A process in a very heated market.
Family Business Transition to Next Generation
Client Problem: Dad wants to turn over the ownership of the business to 3 siblings and manage the transition successfully knowing the challenges facing multi-generation family business transitions.
How C Squared helped: A C Squared Partner interviewed all family members, spouses, and key employees to get a perspective of how each individual viewed the situation, their concerns, and desired outcomes.  We identified the key planning gaps and crafted a journey to address and resolve each issue.  We worked with existing advisors and introduced new advisors where needed. The major issues undertaken were: to revise estate planning documents for all family members (and a few key employees); to create a sibling partnership so that the siblings and spouses learned how to manage their relationships autonomously; we helped the siblings create an effective joint decision-making process to resolve issues like compensation, active vs. inactive family members, and distributions of profits. We helped identify the sibling that had the most potential to lead the company and assisted another sibling to exit the business and pursue other interests. Fifteen years later the family has successfully navigated the transition and one of the siblings is now CEO with healthy relationships among all family members.