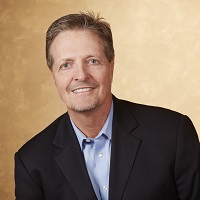 CFO | CAO | EOS
Principal
Industries
Kent is a financial executive with greater than 30 years of experience in finance, and both public and private accounting. Over his career, Kent has worked primarily as a Chief Financial Officer and Controller. He has a wealth of experience in banking, investment management, capital markets and manufacturing, and has extensive knowledge of financial systems and reporting structures, processes that analyze costs, budgets, cash forecasts, streamlining operations and internal control improvement. He has worked for both for-profit and not-for-profit companies.
Specialties and Background
Kent has a proven ability to promote optimal financial performance in a complex organization, strong decision-making and problem-solving expertise, and has exceptional communication, presentation and interpersonal skills. His accomplishments include raising capital totaling $1.4 billion, working with boards of directors and managing investments totaling $3.3 billion, and has acquired and sold portfolios of specialized assets. Kent has also been responsible for managing all general and financial accounting functions including internal and external financial statement reporting; annual corporate budget planning and analysis; cost/benefit analysis and equipment purchase/lease decisions. Operational accounting responsibilities include establishing financial performance standards, monitoring effectiveness and recommending organizational efficiencies/cost reductions based on results.
Kent has been working as a fractional or consulting CFO for privately held businesses for the past 8+ years. He has assisted numerous clients in various industries with their growth. He has a hands-on approach in working with others on the Leadership Team and provides experience working with banks and investors in communicating needs and information helpful for decision-making purposes. Industries include manufacturing, e-commerce, marketing, software and non-profit. Kent also works with closely held businesses to help clarify and develop successful step-by-step approaches to the exit planning process.
Education
Kent is an alumnus of KPMG and has a Bachelor of Science degree from the Ohio State University. He also took additional course work at Metropolitan State University of Denver to qualify for the CPA exam.
Interests
Kent enjoys golf, skiing, running, hiking and travel.