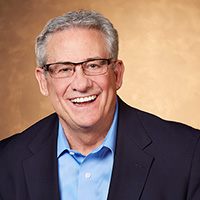 Industries
Craig has a unique combination of financial, operational and entrepreneurial management experience in oil & gas, rail transportation, aviation, film and numerous entrepreneurial ventures.
Education
Craig holds a Masters in Business Administration from the University of Colorado and a Bachelor of Science in Accounting from Oklahoma State University.  He also is a CPA.
Specialties and Background
Craig has 30 years of experience with privately held companies in oil & gas, rail transportation and numerous entrepreneurial ventures in several industries.
Craig brings a solid record of outstanding accomplishments in financial and operational management positions. He has managed numerous operating entities in diverse industries and is familiar with complex corporate structures. In addition, Craig has significant auditing and Mergers & Acquisitions experience.
Over the last several years he has served as CFO for several start-ups and early stage ventures. Previous experience includes 23 years with The Anschutz Corporation where he was Vice President and Chief Operating Officer of Ansco Investment Company. In this capacity he managed numerous business units including the Rio Grande Ski Train turning it into the largest passenger train of its kind, nationally-known for outstanding customer service and unique specialized trains.
In addition to his financial and operational expertise, Craig has a flair for marketing. As COO of the Ski Train he created the highly successful slogan: "We're not selling transportation, we're selling fun."
He was recognized as "Savior of the Ski Train" in a Cover Story by Colorado Business Magazine and received an Award of Honor from Downtown Denver for contributions to the travel and tourism industry.
Hobbies
Craig's hobbies include racquetball, golf and skiing.