Partner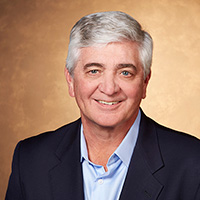 Industries
Gene has served clients in the following industries: business services, construction supplier, distribution, financial services, health clubs, manufacturing, professional services, software, technology services and hardware and staffing services.
Education
Gene holds a Master of Business Administration in Finance from the University of Colorado, Denver and a Bachelor of Science in Accounting from the University of Colorado, Boulder
Specialties and Background
Gene's more than 30-year career includes serving as Chief Financial Officer, Chief Operating Officer and Controller for companies in the manufacturing, software, service, cable, finance and medical and dental products sectors. Gene has a solid success record in companies at all stages of development: start-up, growth, retraction and repositioning. He has also successfully managed companies during varying economic periods: growth, stability, decline and recession.
Most recently Gene served as the CFO for an RFID software company (Fluensee, Inc.), where he developed the financial infrastructure to grow the company, from pre-revenue to $5 million plus in revenue. The company was able to obtain several rounds of equity capital of $7 million and an additional debt financing to enable this rapid growth and set the company up for a strategic merger and successful exit for the original VC investors.
Prior to Fluensee, Gene served as Chief Financial Officer for Rainbow Rewards, an e-commerce, "clicks and mortars" media and web business deriving primary revenues from POS credit card transactions where he created a financing plan that included foreign Letters of Credit and Convertible Notes in an Australian holding company and worked on pre-IPO funding to go public on the Australian Exchange in 18 months.
Over his extensive career Gene has assisted companies in raising investment capital; reviewed and implemented policies to increase efficiencies in accounting systems and performed due diligence.
Hobbies
Gene's hobbies include golf, snow shoeing, walking
his golden retriever and cooking soups.