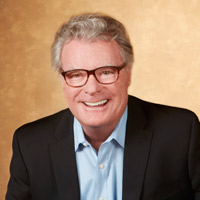 Industries and Background
After leaving Arthur Andersen, Jim helped turn around Red Robin Gourmet Burgers, Sunflower Farmers Markets, Famous Amos Cookies, and Stewarts Root Beer.  Over $1.6 Billion of value was created during his tenure. Most of these turnarounds were successful after numerous attempts by prior management teams.
Areas of Expertise
Jim has a proven track record of leading the growth initiatives wherever he has been.  Jim has worn many hats during his career: CEO, CFO, Board Member,  but has always taken a strategic view first, to solving problems and igniting growth.
Most of the companies that Jim has worked with have been backed by private equity firms Jim has extensive functional experience in Finance, IT, Sales and site selection (for retailers).
Personal
Jim was a former college basketball player at George Washington University, and still likes to play any game that is competitive.  To Jim, business is a game that needs to be won. It also should be fun, both along the way and after the final score.
Jim and his wife have three kids, two engineers and a scientist.