Industries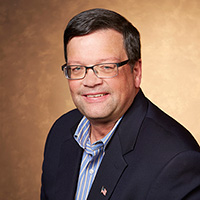 Stuart has served clients in the following industries: construction, distribution, manufacturing, medical devices, high-tech and telecommunications.
Education
Stuart has a Bachelor of Science in Accounting from Bentley University, Waltham, Massachusetts. He also is a Colorado CPA-inactive.
Specialties and Background
Stuart has 30 years financial and operational leadership experience. He is experienced with  M&A integrations, due diligence and developing post acquisition balance sheets. Other experience includes financial and operational restructuring, financial reporting systems, process and internal control enhancement; systems implementation; and financial modeling and planning. All the while improving profits and cash flow.
His recent accomplishments: (1) working with a C Squared partner to right size the balance sheet of a public company allowing them to subsequently become profitable, (2) developed opening balance sheet of the acquired company for a $225M private company, (3) financial consultant for $20M specialty construction client responsible for monthly reporting and WIP calculations, and (4) contract controller for a senior housing facility including preparation of construction draws and a Yardi implementation.
Throughout the various stages of his career, Stuart has managed financial, IT, HR customer service, procurement and operations functions with the continual objective of maximizing efficiencies for profit and cash flow. Prior to C Squared Solutions, Stuart served as Director of Finance for Hands-on-Labs, Principal at Tatum, CFO and VP Administration of Melco Industries, and CFO of AirCell, Inc.
Hobbies
Stuart's hobbies include bicycling, travel, and playing the violin. He has held leadership positions in the Knights of Columbus and Church committees and is a past precinct chairperson.