The number of companies being sold is at an all-time high; driven by demographics and a seller's market. To get top dollar for your company requires preparation just like selling a home. You don't get the best price for a home or business without staging for its best look and credibility. You worked for many years to get where you are, so get the best value for it.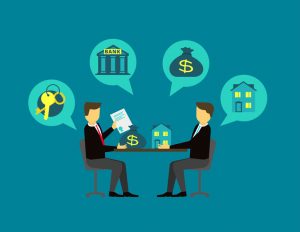 Investment bankers and business brokers that you hire will reinforce the practice of "packaging" your company for its most positive image. They will guide you through several steps, each of which will cost you money. So being proactive in preparation will save you money and, most importantly, get a higher valuation.
Cleaning out the closet means preparing yourself for three processes: quality of earnings review, valuation and due diligence. Quality of earnings reviews have become almost mandatory to support your story, company financial performance and financial future. Due diligence is the process of digging through your documents to prove your balance sheet, income statement and contracts. Here are some steps for you to start:
Get complete copies of all major contracts ready for review such as leases, maintenance contracts, loan documents, employment agreements, customer contracts, supplier contracts, partnership agreements, 401K plan documents, tax returns, licenses, patents, copyrights and insurance policies.
If your financial statements are not audited, make sure that your accounts receivable and accounts payable files support your financial statement balances. You should also have physical records of inventory counts and values.
If you have a sales backlog, you need customer purchase orders or supply contracts to prove the backlog is real.
You will need to have documents to show ownership of equipment, vehicles and software.
You will need documents to show all sales, use and payroll taxes have been paid.
A plan to improve your profitability and eliminate costs that don't increase EBITDA in the next 12 months.
Sounds like a lot of work? It is and being ready greatly reduces the time it takes to close your company sale. Two outcomes are likely if you are not prepared: first the buyer will reduce their offering price and second, they will require a larger hold back of cash proceeds to cover contingencies and undisclosed liabilities.
It is very likely that your staff cannot handle this additional workload and still get their daily jobs done. This means you will need to look for outside help that has done these processes before. Accounting firms or consultants can handle documentation chores on a project basis while your company continues to run normally. Look for these firms to have references that prove they will deliver as promised. Most importantly, we can help you with item #6 as well.
C Squared Solutions offer fractional CFOs and COOs experienced in the details of M&A transactions. We have successful track records in helping owners prepare for sale and managing the preparation process for them. Give us a call and let's discuss your thoughts.