C Squared Solutions' fractional CEOs, COOs, and CFOs are seasoned business growth experts, helping you make the right decisions fast.
The C Squared Way
…a passion to help our clients build stellar companies
In working with our team, you'll immediately see we are different than other consultants. What sets us apart is our culture — The C Squared Way.
You will know we're different because we invest our time and knowledge in you before you are asked to invest in us. We listen first and then collaborate, guide, and mentor. Our aim is to become indispensable advisors focused on your best interests, and we want you to see how we think and how we can help you before you commit to us as your partner.
Learn more about our no-cost Guided Discovery – A Business Analysis.
As you work with us, you will see that all of our decisions do what's right for your business success. Whether it's a bookkeeper or a CFO, we'll match talent to your needs. And we won't give you band-aid answers—we will work closely with you until our purpose is fulfilled.
We always act with an owner's perspective and commit to your business as if it were our own. Since our C-suite advisors have started, grown, and sold their own companies, we understand how important it is to analyze the whole business to develop and implement comprehensive strategies that positively impact all areas of your business.
With C Squared Solutions, you don't get just one expert in one area, you get the combined knowledge of an entire C-suite team.
Read case studies to see the results of our values in action.
Our invaluable, been-there-done-that fractional CEO, CFO, and COO experts help you close gaps and accelerate growth.
Our outsourced experts are backed by a collaborative C-suite team, providing comprehensive, company-wide solutions.
Known for essential insight, we are effective, reliable C-suite problem solvers and mentors.
We serve as an extension of your leadership team, engaging you in high-level, peer-to-peer conversations.
Guided Discovery – A Business Analysis

Our exclusive process sparks conversation and "a-ha" moments around your performance in key areas, helping us identify how we can best help you attain your goals.
Contact us to discuss how to start a Guided Discovery.
A client describes the experience of working with C Squared Solutions C-suite problem solvers through the Guided Discovery Process. He highlights the SnapShot Summary, which provided a quick view into the key areas to focus on. He was impressed that, using this process, the C Squared company turn around experts understood his business within 20 minutes and was able to help him clarify those areas with the greatest impact and urgency after just a 2-hour meeting. The outcome of the C Squared Guided Discovery Process was a strategic plan that the business owner could believe in, trust, and act on.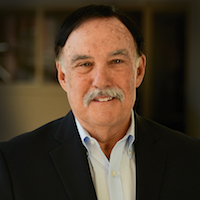 Dave Johnson, CEO | COO | CFO | Board Director
Dave is Co-founder and Managing Partner of C Squared Solutions.  Dave's industry experience includes software, manufacturing, engineering, construction, renewable energy, professional services and non-profit organizations.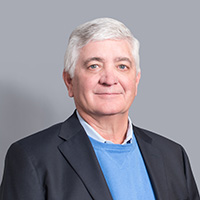 Gene McConnell, CEO | COO | CFO
Gene is co-founder and partner in C Squared Solutions. Gene's more than 30-year career includes serving as Chief Financial Officer and Chief Operating Officer for companies in the manufacturing, software, service, cable, medical and dental products sectors. Gene has a solid success record in companies at all stages of development: start-up, growth, retraction and repositioning. He has also successfully managed companies during varying economic periods: growth, stability, decline and recession.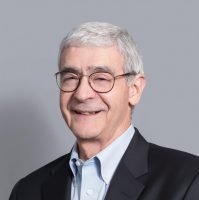 Paul Oberman, COO | CFO | M&A
Paul's industry experience includes oil & gas, mining, transportation, real estate development, construction and home building, solar distribution, retail/wholesale, manufacturing, engineering and professional service industries. Paul's clients include private, public, domestic and international companies.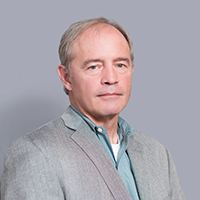 Michael Steingrebe, COO | CFO | GM
Michael is a Partner of C Squared Solutions and has been the CFO/COO at Premier Manufacturing for more than 5 years. Michael's Industry experience includes; Technology – software, hardware and e-commerce, Manufacturing (contract and OEM) - Technology and Industrial, Wholesale/Distribution, Clean Energy, Consumer Products, and Telecom Services. He has held CFO, COO, CEO, VP Corporate Development and Board of Director positions for early-stage high growth, middle market private and publicly held organizations.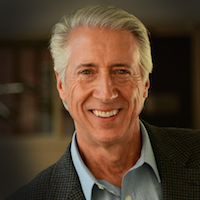 Bill Martin, CEO | COO | CFO
Bill combines 20+ years of financial and operations leadership experience with entrepreneurial skills from starting his own businesses. His hands-on knowledge include process improvement, strategic planning, project implementation, contract/document drafting, contract negotiation and using financial information to guide decision making. Bill is unique in his combination of legal background and detailed accounting knowledge.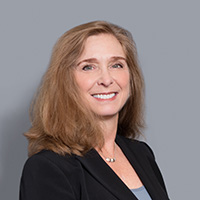 Brooke Martellaro, CFO | CAO | M&A
Brooke is a seasoned and sought-after business professional, recognized for her work in leading small and large businesses alike to achieve financial and business objectives. She spent 20 years honing her skills as a CPA in a global accounting and financial services firm and in the demanding corporate headquarters of multiple private equity backed Media companies before launching her own consulting practice.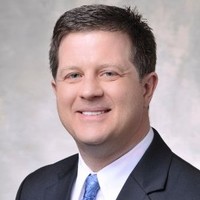 Craig Swiatek, CEO, COO, GM

Craig's industry experience includes building materials, insurance, financial services, internet technologies, telecommunications, investment banking, clean technology, venture capital and consulting.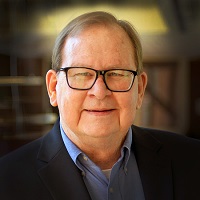 Mike Pauk, CEO, COO, CFO, Board Director

Mike is a founding partner of C Squared Solutions. His vast real estate industry experience includes work with home builders, multifamily, office, industrial, retail, land development, master planned communities, and investors.
Steven Solove, COO | Technology | Process Engineer | Program Director

Steve is a Principal/Consultant at C Squared providing support to clients and the C Squared team in specialized cross-functional capabilities, built on decades of experience in financial services...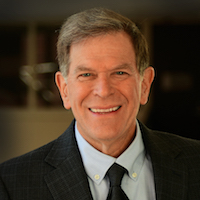 Charles Salzman, CFO | CAO | M&A
Charles is a Principal on C Squared and currently the permanent CFO for Reynolds Polymer Technology. He is a seasoned turn-around specialist that redesigns company infrastructure to fit current needs and position a company for recovery. Charles' prior positions were in manufacturing, oilfield services, agriculture and professional services. In addition, he was previously an Audit Manager at a Big 4 CPA firm and holds an active Colorado CPA license.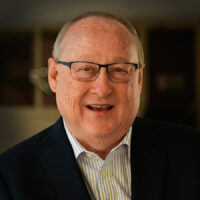 Paul Kovach, GM, CFO, VP CC, VP Finance
Paul is an accomplished finance and accounting professional with 35+ years of senior-level executive and operational experience in both public and private companies. He is adept at managing large and small organizations and projects as a leader, coach, and problem solver. Paul's experience includes high growth, start-up environments, turn around opportunities, large corporate structures, and smaller family-owned organizations.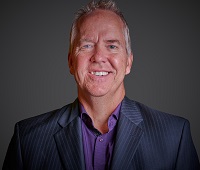 Dean Miller, COO, GM, Project Mgmt.

Dean is an accomplished leader and advisor to multiple companies and industries. He has 25+ years of hands-on experience in operations and executive roles. He is adept at leadership roles in large and small organizations.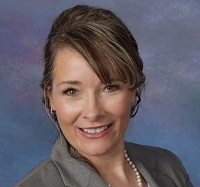 Annmarie Maynard, CEO, COO, CFO, SVP Finance

Annmarie is a Principal at C Squared and currently the President & CEO of The Village Ltd., a 501(c)3. Throughout Annmarie's 20+ year career, her expertise at providing financial leadership and strategy to organizations has spanned several different industries including construction,