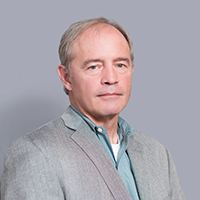 COO | CFO | GM
Partner
Industries
Michael is a Partner of C Squared Solutions and has been the CFO/COO at Premier Manufacturing for more than 5 years. Michael's Industry experience includes; Technology – software, hardware and e-commerce, Manufacturing (contract and OEM) - Technology and Industrial, Wholesale/Distribution, Clean Energy, Consumer Products, and Telecom Services. He has held CFO, COO, CEO, VP Corporate Development and Board of Director positions for early-stage high growth, middle market private and publicly held organizations.
Specialties and Background
Prior to Premier, Michael was CFO of a Telecom Services company where he drove the restructuring of the operations to improve performance and implemented a variable cost budgeting model restoring the company's growth trajectory and profitability while investing in future growth opportunities. Michael's proven record of driving financial and operational performance covers companies ranging from Fortune 500 to high growth mid-sized and early stage organizations. Areas of expertise include turnarounds, strategic planning, financial modeling, performance analysis/improvement, governance and systems implementation. He has raised over $100 million in private equity transactions (seed and later stage) from both financial and strategic investors and has negotiated multi-million dollar credit facilities.
He has lead international corporate development efforts that include the successful completion of acquisitions in the US as well as Europe, a Joint Venture in Japan and multiple intellectual property licensing, international distribution, manufacturing and joint development agreements. Michael has served as a Director and Audit Committee Member of a publically traded manufacturer of solar panels, as well as Director of privately held companies and has sat on the Advisory Board of several companies and as an advisor to business incubators in Boulder, Co and Laramie, Wy.
Education
Michael is a CMA and has a Bachelor degree in Accounting and Business Administration from Pacific Lutheran University in Tacoma, Washington.
Interests
Michael is active in golf, tennis, skiing, hiking, cycling and likes to spend time with his daughter and family on their ranch in Wyoming.