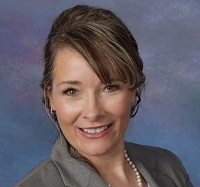 CEO | COO | CFO | SVP Finance
Industries
Annmarie is a Principal at C Squared and currently the President & CEO of The Village Ltd., a 501(c)3. Throughout Annmarie's 20+ year career, her expertise at providing financial leadership and strategy to organizations has spanned several different industries including construction, manufacturing, real estate development, healthcare, profession service industries and nonprofit (NPOs). Organization size has ranged from start-up through $500+MM. In addition, Annmarie has started several for-profit and not-for-profit businesses during her career and has a deep understanding of entrepreneurship.
Specialties and Background
Annmarie's diverse skill set includes business scaling and integration strategy, supply chain analysis and restructuring, business budgeting & forecasting, complex financing arrangements and contract negotiation, , technology systems architecture/redesign, project management, and M&A due diligence. She combines these skills with mentoring a diverse group of owners and executives.
Experiences
Annmarie has founded non-profit organizations and built boards of directors for them. She is knowledgeable in governance, fundraising, and developing operating processes.
Throughout Annmarie's career, she has been an entrepreneur in founding woman led organizations, creating opportunities for other women. She found through consulting the opportunity to share her experience with others and support their dreams. This has led organizational policy & procedure development, board of directors' development, corporate healthcare programs, human resources, global corporate financial infrastructure design.
Education
Annmarie earned her Bachelor of Science in Public Accounting from Mercy College. She is currently licensed as a CPA in Colorado and holds the designation of CGMA.
Interests: Annmarie enjoys spending a great deal of her free time outdoors - skiing, hiking and photography. She also spends a great deal of time volunteering with/for other nonprofit organizations – including Catchafire and Spark the Change Colorado.