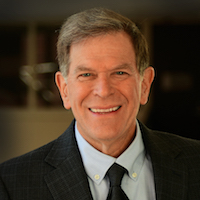 CFO | CAO | M&A
Principal
Industries
Charles is a Principal on C Squared and currently the permanent CFO for Reynolds Polymer Technology. He is a seasoned turn-around specialist that redesigns company infrastructure to fit current needs and position a company for recovery. Charles' prior positions were in manufacturing, oilfield services, agriculture and professional services. In addition, he was previously an Audit Manager at a Big 4 CPA firm and holds an active Colorado CPA license.
Specialties and Background
In his oilfield company, he built the corporate administrative services for this rapidly growing firm, including finance and accounting, human resources, and information technology to facilitate growth from $13million to $55million in 20 months. He selected a new ERP system to match the needs of organization, and to support future growth. Implemented reporting structure to measure, analyze, and improve operations, reduce costs, and support strategy development. His activities included: negotiating the purchase of $4,000,000 heavy construction equipment and arranged financing and completed two-year extension of $8,000,000 bank lending facility.
In other positions he executed financial leadership and interim management engagements. While there, Charles developed, improved, and implemented strategic and tactical plans based on company vision. Also, analyzed and integrated acquisitions, interfaced with Board of Directors, prepared for companies for sale or public offering, managed complex debt agreements and business structures, improved business performance and reduced costs, led and mentored staff, and improved reporting systems.
Education
Charles is a CPA and has a bachelor's degree in Accounting from University of Connecticut and an MBA from Colorado State University.
Interests
In his free time, Charles is active in professional organizations and is an active church volunteer.