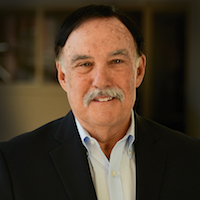 Experienced CEO | COO | CFO | Board Director
Managing Partner
Industries
Dave is Co-founder and Managing Partner of C Squared Solutions. Dave's industry experience includes software, manufacturing, engineering, construction, renewable energy, professional services and non-profit organizations. He has held the positions of CEO, COO, CFO and Board Director in publicly owned, PE backed and privately-owned businesses.
Specialties and Background
Dave is known for his unique talent of developing strategic plans with implementation steps that succeed. This success is accomplished through hands-on skills and producing focused teams that hit measurable goals on time. His mentorship produces strong teams and innovative processes that continue long after the engagement ends. Dave has been successful in start-ups, high growth companies and in turn-around situations.
Through these experiences he has participated in raising over $8 billion in capital and increased shareholder value in excess of $3 billion. Dave has been described as a leader, teacher and problem solver. He was part of the founding team at Sprint, a team leader in two companies from early stage through IPO and provided senior management in the turnaround of Sodak Gaming and Evolving Systems where shareholder value increased over $1.5 billion. Other experience includes KPMG, Bank of America, Zentec and Tatum Partners.
Education
Dave brings substantial academic background in addition to 40 years of industry experience. He holds a BA-University of Washington, MBA-University of California-Berkeley, MPA-University of Southern California, PhD (ABD)-­University of Southern California and an active CPA in Washington.
Interests
Dave's hobbies include biking, skiing, golf, community service and teaching at the University level.