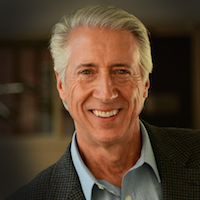 CEO | COO | CFO
Principal
Industries
Bill combines 20+ years of financial and operations leadership experience with entrepreneurial skills from starting his own businesses. His hands-on knowledge include process improvement, strategic planning, project implementation, contract/document drafting, contract negotiation and using financial information to guide decision making. Bill is unique in his combination of legal background and detailed accounting knowledge.
Specialties and Background
Bill is adept at identifying strategic directions then implementing systems, processes and financial controls to implement strategies. He has a leadership style that builds teams, improves staff and focuses on customer satisfaction. Bill's experience includes tax planning, risk management, technology management, legal review, regulatory compliance and developing accounting systems.
Most recently Bill has worked in single family office situations including the role of President. Prior to that Bill spent seven years as an executive consultant and owner of an accounting practice that specialized in small business accounting, payroll and tax across multiple industries. He has many years in accounting and operations management in commercial banks including the role of Senior Vice President Operations and Chief Information Officer for a local bank.
Education
Bill holds a JD from the University of Denver and a B.S. in Accounting from the University of Colorado. He was a member of the Financial Executives international serving as an ambassador and on the member retention committee. He was a Denver Lion for many years and was Treasurer for the Denver Lions Foundation.
Interests
Bill enjoys hiking and four wheeling in the Colorado mountains.