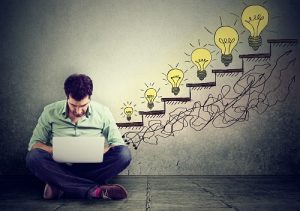 Our clients are growing. What about you? The twin challenges of retaining top talent and improving supply line management are hindering growth for many companies. The key in overcoming these challenges is to revisit existing strategies and devise new tactics to meet these issues head on. Several of our clients are growing – even in these uncertain times – because they've done just that. Today's environment requires a change in perspective that opens innovative ideas.
Attract and Retain Top Talent
We have clients who have been successful in hiring and retaining people simply by reviewing and changing their processes. Here are some methods that have resulted in nearly three hundred new hires so far this year:
One national client has turned their training process into a documented apprentice program where a two-year process with skills testing every six months results in frequent pay raises. This program shows a career path and is attracting many young men and women who are looking for more than just a paycheck. Showing potential employees that you will invest in them will bring people to you and not just those looking for a $1/hour pay increase.
One software company has gone 100% remote and has hired technical staff around the country. They have structured MS Teams meetings to build a community and encourage collaboration. Their employee turnover has declined to nearly zero as staff enjoys working from home but still having active contact daily with team members.
One software company has a hybrid office model, and staff are given 20% of their time to experiment or research new technologies. Employees are encouraged to tell others about their research on a group-shared internal site. A custom has developed where staff show up on Fridays to share and collaborate on their research. Not only has turnover ceased but they are receiving unsolicited resumes.
One manufacturing client ran an ad in a trade magazine offering $50 to anyone who would send them their description of their desired perfect job and working environment. They received over one hundred responses and used the information to redesign their work hours, employee benefits, training process, and compensation plans. Employees now work four ten-hour days per week, have a benefits menu to customize their benefits to them, performance reviews are done quarterly, and training programs documented to set employee expectations. They have even hired some of the respondents to the ad.
Improve Supply Management
Dealing with supply shortages and rapidly rising prices for materials is a major problem in many industries. Like recruiting people, successful procurement and on-time delivery of supplies requires thinking outside the usual box. Some of the successful ideas used by our clients include:
One manufacturing client is buying ahead of current material needs to beat the rising costs. As they lock in current costs, they protect their margins for goods delivered to customers six months out. While they must absorb a 7% borrowing cost to carry this extra inventory, they have avoided 20-25% price increases. They have improved their gross margin and can still be price competitive.
One metal fabrication shop has determined which products have the highest profit margins. They allocate steel and aluminum to those products and slow down the production of lower margin items. This process has led to refining their product lines, increasing profitability and better use of limited resources.
One construction client had been unable to get new trucks to support their growth. They had to buy used trucks and modify them to their needs. The cost of this process was higher than they wanted in the short term, but it allowed them to continue taking on new business and gain market share while they awaited new truck order delivery.
One manufacturing client was having problems getting glass from China which was causing delays to clients and hurting their brand reputation. They found an alternate supplier in Mexico who could provide the glass at approximately 20% higher cost but much less transportation cost. Over the last 15 months, our client made the Mexico company their primary supplier and the China company is now the back-up source. They had to change their perspective from always lowest cost to always getting the product to their clients on time.
There are ways to keep growing in this difficult and uncertain environment, but it takes creative thinking and doing away with the status quo. Growing your business requires managing risk in a unique way and taking a close look at the impacts and rewards through an objective, financially-focused lens. Analyzing your options and risk management now requires that you do so regularly, and with more rigor. We are here to help business owners come up with out-of-the-box solutions to their most pressing issues – all with a keen eye on the financial success of the company.
C Squared Solutions provides interim or fractional CFOs, COOs, and CEO advisors in nearly all industries. We analyze and advise on these issues frequently through sophisticated modeling and experienced management. Give us a call or visit our website for more information and details. We have been there and done that!