With 2022 drawing to a close, you could ask yourself: what did we learn this year, what might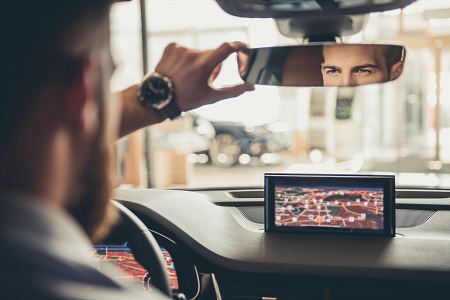 recur next year, and what can be done differently in the coming year? 2022 brought us:
Rising inflation at a level not seen in a generation
Supply chain issues that robbed us of revenue and strained customer relationships
Hiring and retention problems that required out-of-the-box thinking for success
Trying to find new ways to run our businesses when a hybrid office structure is demanded by employees
An increasing rate of change in our environment
The key to success in 2023 will be how well we take lessons learned into new processes and strategies for the future. At C Squared Solutions we have been practicing what we preach to our business community. In order to do this well, we subscribe to multiple economic data sources to provide trend analysis to clients that helps them develop alternative scenarios for planning. Here is some data to consider in your planning:
2023 GDP growth likely about 1.5-1.75% with inflation average about 5%
Wage inflation in 2022 was about 7.5% and will average about 5% in 2023
Most foreign markets are slowing, and many will drop into recession; US recession not likely in 2023
Supply chain issues improving rapidly except in automobile markets
With these data points in mind, there are a few key planning strategies your business can deploy to keep you moving forward:
Focus on Talent Acquisition and Retention
Hiring and retaining employees will likely be difficult in 2023 as the demand is still higher than supply, despite all the layoff announcements from large companies which have yet to impact employment. It is middle market companies that most influence employment growth, and they are still hiring. The most successful hiring companies are those that provide a career path to recruits rather than just a job.
Additionally, managing a finely-tuned hybrid office structure is a must in the 2023 environment when we consider the high demand for labor. Many industries have seen an increase in productivity when the right programs are in place. Some industries such as manufacturing and construction are harder to operate with a hybrid model since they rely on shop or field staff. While office support staff can enjoy the benefits of a hybrid work environment, other staff can be shown appreciation through such things as occasionally bringing in lunch to the shop or job site. Announce it in advance and make it an appreciation event. It is a very small price to pay to avoid losing talent and causing disruption to work flows.
Establish a Forward-Thinking Supplier Strategy
It remains very important to manage your supply chain as "just in case" rather than "just in time." There is still a real possibility of political disruption in supply chains with the current events and trends in the world. Keeping secondary supplier relationships is critical in order to ensure minimal, if any, disruptions in production of products or services. If inventory buildup is occurring, think about reducing orders with your primary supplier and keep your secondary supplier active. Your supplier relationships are just as important as your customer relationships.
And finally, M&A activity is slowing due to the cost of capital increasing with interest rates, so selling your business in 2023 will be more difficult. As a result, focusing on building enterprise value should be the key focus for 2023.
Creative thinking based on lessons learned in 2022 will serve you well in 2023. Don't let complacency creep in because our world is still very uncertain. Plan multiple scenarios and revisit them quarterly for possible course correction. Know your measurable goals and strategic focus and clearly communicate it to your staff. To Quote Yogi Berra: "We may be lost but we are making damn good time!"
C Squared Solutions provides interim or fractional CFOs, COOs, and CEO advisors in nearly all industries. We analyze and advise on these issues frequently through sophisticated modeling and experienced management. Give us a call or visit our website for more information and details. We have been there and done that!