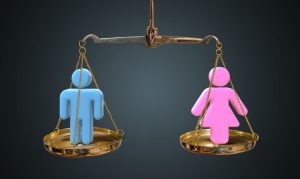 The new Colorado "Equal Pay for Equal Work Act" (Senate Bill 19-085) becomes effective January 1, 2021.  If you are not familiar with this new regulation, we strongly encourage you to investigate how this will affect your business.
The law intends to prevent pay disparities based on sex of employee.  This applies to any Colorado business with at least one employee.  The law also imposes new notice and record keeping requirements.
Employee compensation systems cannot discriminate based on sex (or sex in combination with another protected status), unless pay differences are based on the following:
A seniority system
A merit system
A system that measures earning by quantity or quality of production
The geographic location where the work is performed
Education, training, or experience reasonably related to the work
Travel that is a regular and necessary condition of the job
Additional provisions include:
Employers cannot prevent employees from discussing compensation information with other employees
Employers cannot ask about a job candidate's wage history, rely on wage history to determine a wage rate, or discriminate against a candidate for not providing wage history
Employers will make reasonable efforts to post, or make known, all opportunities for promotion to all current employees on the same calendar day
Each job vacancy posted internally will have to disclose the hourly wage or salary, or the hourly wage or salary range, along with a general description of all benefits and other compensation offered
Employees can report violations to the Colorado Dept of Labor and Employment or commence a private civil action
We have only touched a few highlights here and our objective is to make sure this new law is on your radar, and you begin preparation now.
We help companies and non-profit organizations through the details of strategy, operations, and provide the financial models. We have been successful over the last 25 years offering insights and analysis.