Part 2-What Kind of Loan and Lender
Previously we mentioned the first step as finding the right lender. Let's start with the use of the funds because this will determine structure of the debt and who you may borrow from.
If the funds are to be used for new equipment; leasing and term debt are better funding options than using a revolving line of credit.
If you need to buy a building or real estate, using a revolving credit facility usually is not the best idea either. You need to match the term of the debt with cash flow generated by the assets purchased with the debt. A term loan is appropriate here.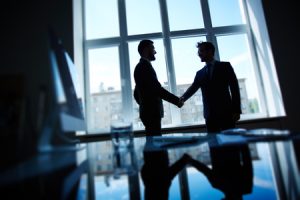 For working capital purposes (funding daily operations and growing short term assets) a revolving credit line works best. Depending on your company size, composition of assets and amount of equity in the business, and cash flow, you may be able to obtain a credit line. If these areas are weak, you may have to go to an asset based lender (ABL), a loan that is secured by all your assets.
The credit line will allow you to draw funds as needed and allow you to pay back when the cash is available. An ABL will advance funds based on customer invoices and payback is automatic when the customer invoice is paid. While an ABL may cost more, it can be your first step towards building the credit worthiness to a bank line.
Most banks to don't lend to all industries or uses of funds. The largest banks have specialized groups to do specialized lending so you need to ask how the bank is structured. It is also good to ask other business owners which bank they use and how satisfied they are with the services.
The quality of your loan application package is critical. Ask the banker for their loan application package and review it carefully. Take note of the instructions and back up data that is required to be submitted with the application. If you don't have the supporting data required, ask the banker if the application can begin while you are getting the information. Do not surprise the bank with an incomplete application because this will cause problems immediately and make the positive outcome less likely.
With most commercial loan application packages you are asked to write a mini business plan supported by financial and operational data. (It's not as comprehensive as it would be if you were looking for equity investors)
You do need short summaries about your business and industry that are easily understandable to people outside your industry. Avoid industry specific jargon and acronyms. The most important goal is to get potential funding sources to understand your business and industry so they are more comfortable with becoming your financial partner.
Word of caution: do not run your loan package all over town to multiple banks! Each bank will pull a credit report and each bank will report that you have applied for a loan. When multiple banks see this, they may automatically reject you and that rejection goes on your credit report creating a downward credit report spiral.
C Squared offers a process and guidance through this analysis. Contact us for additional information. We welcome your call at 303-417-6353