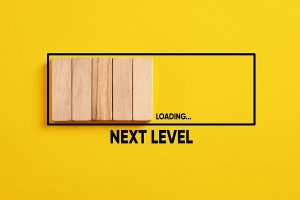 As we enter Q4 and reflect on the year thus far, you've undoubtedly had success. Now it is time to contemplate your next business evolution and take the necessary steps to achieve it. Do you have the expertise to navigate this on your own, or should you seek outside assistance? What are the signs to look for to determine when third party support is warranted?"
Here are some indicators common to medium-sized businesses which may influence your thinking on how well you and your team are addressing strategic issues:
Is your business growing fast and becoming much more complex to manage?
Is your revenue increasing but profitability is not?
Is there a clear strategy with management team consensus?
Does your team share the same long-term vision for the company?
Are you experiencing cash flow issues frequently?
Have you been surprised by events that were not considered?
Are you experiencing recurring challenges that can't seem to be solved?
Are you and/or your team working too many hours and experiencing burn out?
Has your work environment become more stressed, causing you to be more reactive?
Do you lack a clear strategy on where to go in your markets.
Are you are considering M&A activity but unsure on how to start?
These events or observations indicate you have significant work ahead to maintain the success of your company. This leads us to the next question: can your team solve these problems, or do you need help? Not surprisingly, many firms answer, "yes" to several of these indicators and may not see them as fatal to the organization, but most would agree that they substantially reduce the future success of the company. Any one of these problems are proven as inhibitors to revenue and profitability growth. So, what are the next steps to address them?
First, talk with your team and determine if there is agreement on which indicators are real for you and what is the priority to address them. Second, does your team feel empowered to fix them in a timely way? If the answer is "yes" to both, then move towards setting up action plans. If the answer is "no" to either question, then start looking for outside help to assist/guide your team. Even if your team answered "yes", to both, you may not be able to develop action plans without help.
Outside help may come from peers in executive groups such as Vistage. While peers can provide concepts, they are immersed in running their own companies and often do not have time to invest in solutions for your business. This is your cue to seek out a third-party advisory group made of seasoned professionals what will guide you through a process to develop action plans and timelines to address these indicators.  Experienced business leaders can get the ball rolling and will not have any biases through internal politics. At the end of the day, the answer is to act and address these issues decisively; with confidence that you will find workable solutions.
C Squared Solutions provides interim or fractional CFOs, COOs, and CEO advisors in nearly all industries. We analyze and advise on these issues frequently through sophisticated modeling and experienced management. Give us a call or visit our website for more information and details. We have been there and done that!