How effective is your management team? Are they doing the right things at the right time? Successful companies focus on their most important business drivers and conduct pragmatic assessments on how well they perform them.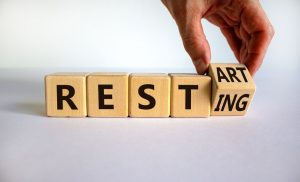 Guided Discovery
Top performance comes from a clear strategy and defined implementation steps – enabling firms to become leaders in their markets. Our exclusive C Squared Guided Discovery Process is specifically designed to help CEOs and company owners uncover gaps, clarify what they most value, and align actions with growth goals. Our company turnaround experts help you define your priorities for individual business drivers and your team's performance level on those objectives.
The process begins with a 2- to 3-hour meeting, during which you rate the importance of 10 to 15 key statements covering the areas of strategy, operations, and finance. Then, we ask a series of exploratory questions to focus your perspective and honestly assess your company's performance for each statement you chose. We take detailed notes, recording the entire process, including our observations. From there, we develop suggestions and share initial ideas so you can see how we think and the guidance you can expect. Together, we discover the best starting point and work toward building a comprehensive roadmap.
Following a successful collaboration, you will have a prioritized list of key goals for the year, as well as a timeline in which to accomplish them. We provide a scorecard that serves as a reference as you work toward your goals over the year. An additional, detailed report outlines the roadmap for accomplishing your desired change.
Once you have completed this process, we take the results to your management team to test their shared vision. This clarifies their understanding of and alignment with the strategy and process.
Defined Strategies and Tactics
Through our Guided Discovery Process, CEOs and owners identify strategies and tactics that help them excel in their markets. At the top of the list are clearly defined metrics that are continually monitored through dashboard reporting. A rolling 12-month financial forecasting model provides a telescope showing where you are headed. Having this information greatly increases accountability within the management team and brings focus to shared goals. Couple this process with a bonusing program and everyone has skin in the game – not just the owners.
Expert Guidance, Effective Solutions
On average, 75% of the solutions come from your team and 25% come from us. But none of it happens without our guiding questions. We have conquered countless confusing and challenging events during our careers. We have been CEOs, COOs, and CFOs of both private and publicly listed companies across many years of economic ups and downs. Because we have sat in your chair, we are able to apply hands-on knowledge and guidance derived from a wealth of experience. Our Guided Discovery Process focuses your perspective so that you can turn insights into outstanding performance. With the team aligned and a roadmap to success in hand, your firm is well prepared to be a top-performing organization.
C Squared Solutions provides interim or fractional CFOs, COOs, and CEO advisors in nearly all industries. We used the process described here for our 2020 exit and 2021 plan. In addition, we have done this exercise multiple times with our clients. Give us a call and we can offer more information and details on how you may use this process. Reach out soon before the year gets away and competitors gain advantage.