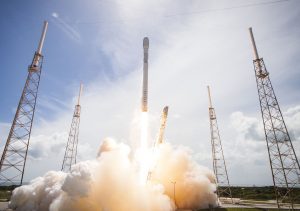 With the launching of the $1.9 trillion relief plan, economists are predicting a 7% GDP growth in the US for 2021. This is the largest GDP growth since the surge in 1983 and many industries are not prepared to meet a surge in demand. Economists also predict a surge in inflation of 2.5% and over 500,000 new jobs created, which may lead to interest rate increases in early 2022. Additionally, a large portion of the US supply chain already reports lengthening delivery lead times. What are you doing to prepare?
Here are three strategies that may be deployed:
Plan for a temporary surge and minimally increase inventory or staff hours.
Plan for a long-term surge with increased inventory, hiring, marketing, and equipment acquisition.
Maintain the status quo and prepare for market share loss.
Your decision will be based on your view of your market, your risk tolerance, and your amount of capital. It took six years for the GDP to recover fully from the "Great Recession," but now economists project two years for recovery from the "COVID Recession."
We recommend the following steps in preparation for rapid growth in your business, beginning in May or June:
Talk with your banker to confirm your borrowing ability and their willingness to lend more in your sector.
Talk with key suppliers on delivery lead times for new orders and look for price increases.
If you need equipment, lead times are out to 14 – 16 weeks, so find out your situation ASAP.
Look at your staffing levels and determine how much capacity you have for 10%, 15%, or 20% growth in 2021. If you furloughed staff earlier in the year, they may welcome overtime pay.
Think about 2022 and how to adjust for a slower 4% GDP growth – possibly causing you to have excess costs from unused capacity.
If items 1 – 4 are positive, ask yourself if this is an opportunity for you to expand geographically with additional locations.
Talk with key customers and find out what they are planning. Also, check to see if your competitors are reaching out to them now.
After the Great Recession, the companies that planned alternative scenarios and invested in new capacity had 76% better growth than those who did not take this approach. Wouldn't you rather be in the growth group this time?
C Squared Solutions uses its "Guided Discovery" process to help companies focus in on what matters through a self-assessment of your current situation. Our mission is to help owners build stellar companies. Give us a call or email to discuss your concerns.