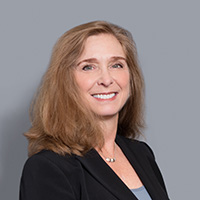 CFO | CAO | M&A
Principal
Industries
Brooke is a seasoned and sought-after business professional, recognized for her work in leading small and large businesses alike to achieve financial and business objectives. She spent 20 years honing her skills as a CPA in a global accounting and financial services firm and in the demanding corporate headquarters of multiple private equity backed Media companies before launching her own consulting practice. Brooke has advised clients in the Construction, Financial, Healthcare, Industrials, Professional Services, Real Estate and Tech sectors on strategic, financial and operational improvements.
Specialties and Background
Brooke's expertise includes budgeting, forecasting, KPI reporting, business plans, financial packages, pitchbooks, margin expansion, project management, financial and strategic communications and financial strategy. She is also adept at M&A due diligence, capital raising, exit planning, forensic accounting, and process improvement, among other things. Over the course of her career, she's played a key role in multiple corporate transactions — including mergers, acquisitions and divestitures; restructures and reorganizations; debt and equity capital raises, a Chapter 11 bankruptcy and an IPO.
Most recently, Brooke was an operationally oriented CFO of a fast-growing start-up, recruited for her expertise to grow and position the company for an acquisition. While there, she stabilized the entire organization, grew revenue over 200% and achieved the first year of profitability in the company's history. The company received multiple viable offers and closed on a transaction in 2019.
Education
Brooke holds a Master's in Business Administration from Colorado State University and a Bachelor's in Organizational Communication from Western Colorado University.
Interests
Over the years, she's been active in the community serving on her homeowners' board, leading a capital campaign for a new animal shelter, volunteering for organizations such as United Way, Dumb Friends League Animal Shelter, Blind Institute of Technology and Volunteer Income Tax Assistance. She is a member of the National Association of Professional Women and a Dale Carnegie and PSI Seminars Women's Leadership graduate. Brooke enjoys mountain biking, skiing, golfing and traveling.