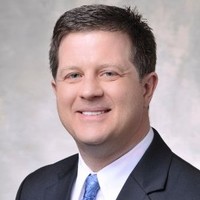 CEO | COO | GM

Industries
Craig's industry experience includes building materials, insurance, financial services, internet technologies, telecommunications, investment banking, clean technology, venture capital and consulting.
Specialties and Background
Craig is an innovative and collaborative growth leader possessing strong operations and financial skills with a record of driving profitability across diverse industries. He is skilled in uncovering potentially lucrative acquisitions, identifying market dynamics and spearheading growth opportunities. Known for revitalizing processes, improving performance, and controlling costs to drive revenue and margin improvements.
At Johns Manville's Innovation Center, Craig led the GoBoard business and grew product revenue from $200,000 to $8.7M while increasing margin from 11% to 35% in just four years. He directed national sales teams, developed marketing and promotional programs, adjusted pricing and worked closely with engineering to improve product quality and develop complimentary products.
Craig spearheaded Red Arrow Capitals investment into GreenSheen Paint & Design and was named interim CEO to jumpstart sales and provide a roadmap for scaling and growth. Sales increased by 50% in three months with a restructured sales strategy and new focus.
At Daniels & Associates, he identified and closed 12 acquisitions for an ISP client valued at over $25.5M.
With Bolder Industries as VP of Finance & Operations overseeing the tire pyrolysis plant, Craig drove improvements that reduced downtime by over 50% while increasing secondary revenue by over 250% in just six months.
Education
Mr. Swiatek has a bachelors' degree in Finance, Accounting and Entrepreneurship from the University of Colorado at Boulder along with a master's in Business Administration and Finance from the University of Denver.
Interests
Craig enjoys getting outdoors to bike, ski, hike, and camp, spending time with family and friends, along with mentoring entrepreneurs in accelerators and incubators across Colorado.