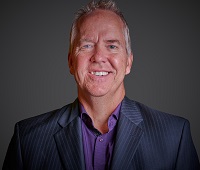 COO | GM |

Project Mgmt.
Dean is an accomplished leader and advisor to multiple companies and industries. He has 25+ years of hands-on experience in operations and executive roles. He is adept at leadership roles in large and small organizations. Dean's experience includes high growth, start-up environments, turn around opportunities, and large corporate structures.
He has worked in a wide variety of roles in different industries for companies such as Ericsson, Qualcomm, Covidien/Medtronic, and ActivArmor. He began his career building automated test frameworks and quickly found a home in Quality Assurance and his team at Qualcomm eventually grew to forty engineers. During his career, Dean worked as a Project Manager, head of international PMO's, systems engineering, CEO, and now COO (for multiple clients.)
Dean's industry knowledge includes telecommunications, renewable energy, medical devices, SaaS, manufacturing, and others. He has written software code, managed large multinational projects, managed the interface between engineering and manufacturing, lead digital marketing and SEO campaigns, and became CEO of a (3D-printed) medical device startup. He went on to form his own company CHAZM Consulting.
Dean has three great kids: the youngest will be graduating from high school in May 2022. He has lots of hobbies, but most involve the outdoors. He hikes and camps a lot in the summer and gets around 25 days of skiing in a season! His Gear Room is out of control — hosting 7+ pairs of skis, 8 tents, more backpacks than I can count, . Dean actively fishes, loves baseball (the Rockies!), the symphony, and all the great activities Denver and Colorado have to offer.