Managing Partner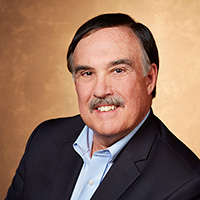 Industries
Dave's industry experience includes software, renewable energy, professional services, gaming, high tech manufacturing and engineering.
Education
Dave brings substantial academic background in addition to 30 years of industry experience. He holds a BA-Accounting (Electrical Engineering minor) from the University of Washington, an MBA-Finance from the University of California – Berkeley, an MPA-Organization Behavior from the University of Southern California, a PhD (ABD)- Public Finance from the University of Southern California and is also an active licensed CPA in Washington.
Specialties and Background
Dave is co-founder and Managing Partner of C Squared Solutions LLC. C Squared is so named because of its approach to analytics and driving action in client companies. C Squared provides analytical, management and planning expertise from both the operations and finance perspective. Dave possesses 30 years of management experience from companies such as KPMG, Sprint, Bank of America, Zentec, Sodak Gaming, Evolving Systems, and Encorp. He has served in roles as CEO, COO and CFO at both publicly traded and privately owned companies. He is also an interim CFO, COO or CEO who stabilizes companies as the Board searches for the permanent C-level executive. Dave has served in this role for VC and PE backed portfolio companies. He also serves on not for profit boards of directors.
Dave has been described as a leader, teacher and problem solver who has experienced high growth environments and turn-around situations. He was part of the founding team at Sprint, was an active team leader in building two companies from early stage through IPO, and provided senior management in the turnaround of Sodak Gaming and Evolving Systems where shareholder value increased over $1.5 billion.
Dave is known for his unique talent of forming strategic plans and implementation steps that succeed. This success is accomplished through hands-on technical skills and producing focused teams that hit measurable goals on time. His mentorship produces strong teams and innovative processes that continue long after the engagement ends.
Hobbies
Dave's hobbies include biking, skiing, rock climbing, golf, community service and part time teaching at the University level.