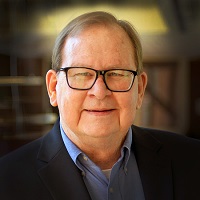 CEO | COO | CFO | Board Director
Industries
Mike is a founding partner of C Squared Solutions. His vast real estate industry experience includes work with homebuilders, multifamily, office, industrial, retail, land development, master planned communities, and investors He also has significant hospitality expertise including hotels, resorts, timeshares, restaurants, and golf courses. Mike has held leadership roles in construction, engineering, technology, software, media (advertising and HD programming), communications (cable, satellite), manufacturing, distribution, retail, financing activities, government contracting, and service companies. He's worked with businesses ranging from startup/early-stage companies to large, multi-national, public  entities.
Specialties and Background
Mike's career encompasses 23 years of public accounting experience  as Big 4 national audit partner at Ernst & Young, Regional Director for the Public Company Accounting Oversight Board (PCAOB), entrepreneurial and startup activities, and senior leadership roles in a wide range of industries. He has provided consulting services, as an owner or partner, for more than 20 years and serves on Boards of Directors for various entities.
With significant fiscal and operational experience, Mike has dealt with a wide range of issues including the following: financing/refinancing/debt restructuring, raising capital (venture capital, private equity, institutional investors), complex entity structures, company reorganization and restructuring, transaction readiness including planning and integration, startup implementation, due diligence on over $12 billion in assets, forensic accounting and restatements, cash flow budgeting and implementation, SEC matters, IPO readiness and implementation (4 IPOs completed), company mergers and acquisitions, purchase/sale transactions, equity and debt structures, and international operations.
Education
Mike earned a BBA in Accounting from Texas A&M University. He is currently licensed as a CPA in Colorado and holds inactive licenses in California and Ohio.
Interests: Mike enjoys time with family, outdoor grilling, and using the smoker. He performs community service for the Genesee HOA and has been involved in a number of professional organizations.